https://www.bbc.com/news/health-45801043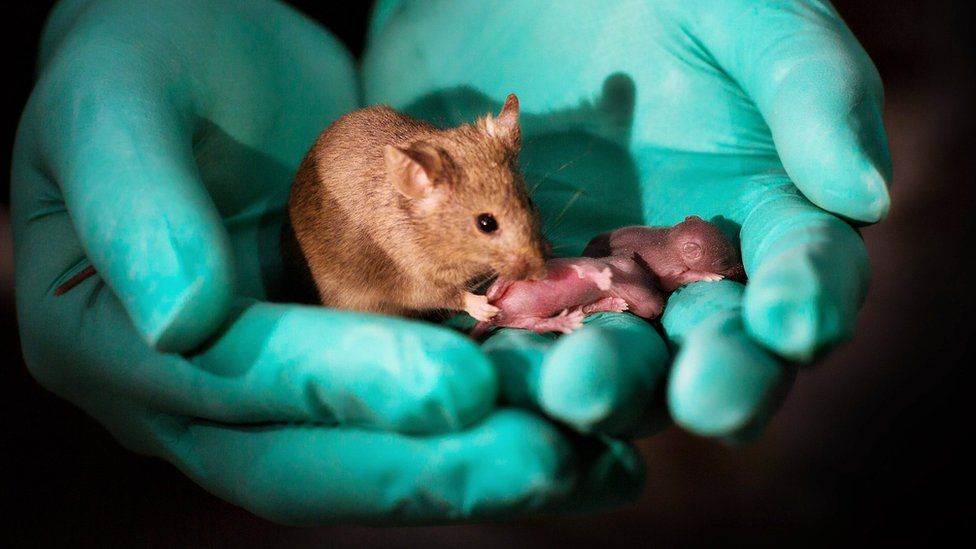 Baby mice have been made with two mums and no dad, say researchers at the Chinese Academy of Sciences.
It took a substantial feat of genetic engineering to break the rules of reproduction.
The scientists said the "bimaternal" (two mammas) animals were healthy and went on to have pups of their own.
But there was bad news on the all-male front. Mice with double-dads were attempted, but died within days of being born.
........
........
So can I have a baby with my same-sex partner?
Unless you're a mouse reading this, and a female one at that, then the answer is not any time soon.
Dr Teresa Holm, from the University of Auckland, thinks there is a chance in the long run.
"[The research] may even lead to the development of ways for same-sex couples to reproduce healthy children of their own," she says.
But she points out there are "significant ethical and safety concerns that would need to be overcome".
It would not be allowed to happen until scientists could be sure any resultant children would grow up mentally and physically normal.
Some people have doubts that the mice were completely OK.
Dr Lovell-Badge told the BBC: "Even with two mothers I'm not convinced they're normal and the success rate is pretty low.
"It is not something I'd hope anyone would contemplate."
So is sex about to disappear?
"Not yet, no," he says.